Looking for a tenant to rent a room in this 2 bedroom duplex: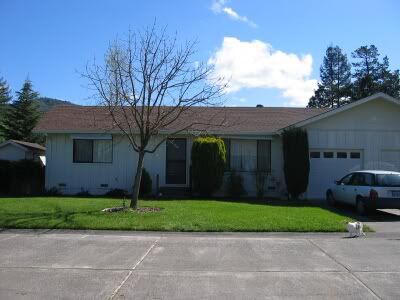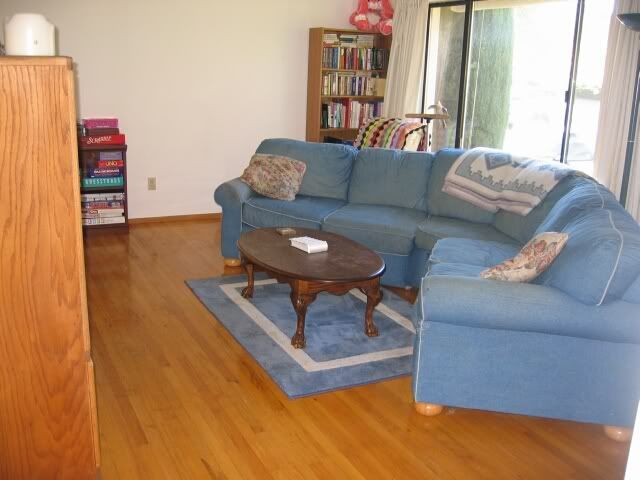 A little about us: We are a married couple in their late 20s with no children. I am a registered dietitian working in Sonoma, and my husband works for Santa Rosa Junior College. We're runners and I am also a triathlete. We like to play games, we're both addicted to our computers, I am a social butterfly and my husband is an introvert.

We've lived here for 6 years and are very happy with the place. It is 2 miles from Annadel and Spring Lake, and about 6 miles from the junior college. A runner or mountain biker would probably most appreciate our location so near to Annadel. We would love to have a roommate who enjoys an active lifestyle as we do!

The place is fully furnished except for whatever bedroom furniture the tenant might need, but we would be open to using better living room furniture and getting rid of ours.

There is a backyard, a garage (for storage, not a vehicle), a dishwasher, and washer/dryer. The house has hardwood floors and plenty of space. There is one bathroom that we would all share. Kitchen appliances include: refrigerator/freezer, electric stove/oven, microwave, crockpot, coffeemaker (single use), toaster, rice/vegetable steamer, and use of any utensils. There is plenty of street parking, and one car space in the driveway. We currently share one car, but will eventually own two.

We have one cat:



No other pets, please.

We are charging $550/month plus 1/3 of the utilities (no water/garbage). This includes:
- Wireless DSL internet with AT&T
- Local phone line with AT&T
- Gas/electric with PG&E (no A/C)
- No cable TV at this time, but open to negotiations

We will also require a $400 deposit and two references upon application. There will be a 6 month lease, with month-to-month following the 6 month period.

Please comment or email gonzostar AT gmail DOT com if interested. We would love to meet you!